Details
Height:
5'11"
Weight:
125 lbs
Measurements:
10-30-10 in
Shoe Size:
10.5
Hair Color:
Black
Hair Length:
Short
Eye Color:
Brown
Ethnicity :
Black
Skin Color:
Brown
Experience:
Very Experienced
Compensation:
Any
Info
Join:

11 Jun 2009

Last:

19 Jun 2010
Jamaal Strickland
Male
33 years old
Nashville, Tennessee
About Me
MOVE OVER TYSON BECKFORD...AND WELCOME JAMAAL STRICKLAND!!! ; )
Confidence. Drive. Determination. Three things that describe my feelings towards becoming a new face to the modeling industry. I am ready to take the fashion industry by storm but looking for the right photographers to make that DREAM a REALITY!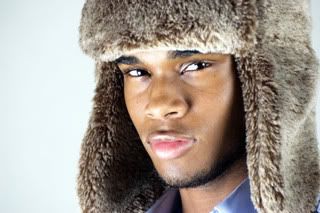 ***In Modeling YOU are the PRODUCT and I have always been taught NEVER SELL YOURSELF SHORT!!!***
So if you're interested in the following:
~Versatile Look
~Incredible Features
~Runway Personality
~Commanding Presence
~High Fashion Look
~Takes Direction Well
~Easy to Work with
~Creative Mind
~Great Personality
~Overall DRIVE & DETERMINATION to pull off a GREAT SHOT!!!
THEN HEY!!! PHOTOGRAPHERS, DESIGNERS, WARDROBE STYLIST, & MAKE-UP ARTIST....I'M YOUR MAN!!!! ; )
Tags
18 Jul 09 12:23
Love your port, you have a great sense of style and wonderful ideas!!