Info
Join:

31 Mar 2010

Last:

6 Dec 2013
David Simpson Images
Male
60 years old
Bangor, Maine
About Me
I am the Chief Photographer for WVII-TV ABC7/WFVX FOX22. I've been there for 26 years shooting the news. I majored in still photography in college along with the television stuff. Recently I have been getting back to my Still Photo roots. I have worked with a local potter for her web site doing commercial shots of her products, see
www.stillwoodpottery.com
. Along with that I have been shooting models and working on my photoshop skills. I have also been working with a local Maine director on a couple of movies doing second camera and still work, see
www.rectifiedmovie.com
.
The poster for the movie: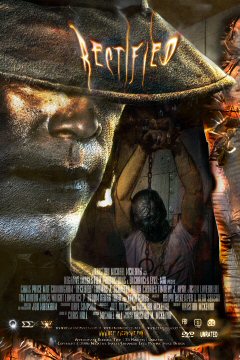 I shot the actors. The director did the Photoshop work.
DVDs are available at the "Rectified" site.
I would like to meet some models who are interested in developing their portfolio doing TFCD shoots, also benefiting my portfolio as well.
As I am employed in the news business, my schedule can be full and erratic. The upside is I have a studio available to me on the weekends (though we have to work around the news desk a bit).
I am open to just about any kind of style. I have always been a photo-manipulator. It's much easier now with Photoshop. I spent hours in the dark room in college combining images with some success and lots of almosts. I do have a few ideas that involve the green key screen available to me in the studio.
Verify me at:
http://profile.trufina.com/DaveSimpson
Credits
Models:
MM models and numbers

Melissa Gilbert #432383 *
punkrockmodel101 #574221
Stacey980204 #662140 *
Rachel Blais #104342 *
Cyn Nicole #728454
Arsenalkt #729881
Anita_Ember#171014
Ms Darcel #1101333
abbyjuicebox #783674
Carissa Granatowski #1217465
Jordyn Rossignol #1237899
Heather Lynn Briggs #1328037
Jessica Robbins #1342956
Kim Michele #1477956

*Multiple shoots

2009 Maine Association of Broadcasters 3rd place "Feature"

2005 Maine Association of Broadcasters 1st and 3rd place "Photojournalism"

2005 Maine Association of Broadcasters 1st Place"Spot News"

Multple ABC Nightline Live shots with Def. Secs.Casper Weinburger and William Cohen and Senator George Mitchell.

Multiple ABC Good Morning America live shots Same as above and Pulitzer Prize author Hedrick Smith .

20/20 live shot of Pulitzer Prize author Hedrick Smith

CBS Morning Show live shot

Twice Crewed ABC Good Morning America Show from Maine

Supplied video for ABC World News Tonight

Several CNN stories

freelance work for:

WCVB Boston "Chronicle"

WABC News NYC

WSB News Atlanta

Second Camera for the movies "Impulse" and "Rectified"