Info
Join:

26 Aug 2012

Last:

31 Aug 2012
About Me
Hello my name is Travarez. I would like to work in all styles of photography. I am a very easy going when during my shoot. I am will be doing limited TF's. Unless I can use it for one of my upcoming projects. I would like for you to look at my photos and tell me what you think. I can only get better if I know what I am doing wrong.
If you are schedule a time and date please let me know 24 hours in advance if you are not going to make it. I get things happen and it is the professional thing to do.
P.S. I am willing to travel to do a shoot. If you have a specific location you would like to shoot. I travel monthly to the following locations:
Charleston, SC
Hilton Head, SC
Atlanta, GA
Jacksonville, FL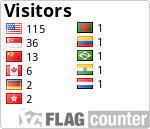 Like my fan page for all my updates!
http://www.facebook.com/TDPStudios2
Credits
Model:
DeeDee Von Twitch MM#717551*
Ms_Riley MM#2673939
Stephanie Shannon MM#1656370
Jolie Ramone MM#2659510*
Marvelous B MM #1962531
Tora Deacon MM #2695109
Brittany Beas MM#2667357
Shelby McIntyre MM#2706035
Chante Morris MM#2718336*
Justice Smith M MM#2729542*
WhitX MM#2721801*
Missy Shepard MM#2734959
MakeUp by Sunkiss MM#2684224 (AS A MODEL)
Lee Loo La MM#814736
Lauryn Nycole MM#853875
kim cornell MM#1428195
Tayla Lacey MM#2645612






Aisha Jones*****
Racheal
James McLaurin
Shelby

* Indicates the number of times we worked together
Tags
01 Oct 12 15:25
Hi there! I'm in Augusta, Ga but don't mind traveling. Mainly I do nude/lingerie, let me know if you'd like to work with me soon. In Feb I'll be relocating to Hawaii. Thanks!!