Details
Height:
5'4"
Weight:
95 lbs
Shoe Size:
7
Hair Color:
Brown
Hair Length:
Very Long
Eye Color:
Green
Ethnicity :
Caucasian
Skin Color:
White
Experience:
Very Experienced
Compensation:
Paid Assignments Only
Info
Join:

30 Sep 2009

Last:

4 Sep 2010
Anna Catherine
Female
33 years old
Austin - Anywhere you want me to be, New York
About Me
I live in New York but live like a nomad.
IN NEW YORK NOW.
You can email me at [b]annacatherinemodel@gmail.com
for faster response.
Also
A LOT
is two words people! This is my pet peeve of the new year.
1st Page: Eclectic mix of images
2nd Page: Nudes and Erotica (be sure to check these out!)
3,4, 5 Page: More Eclectic Mix, full of fashion, artistic, and commercial work.
More maybe - lots more eventually:
http://annacatherinemodel.deviantart.com/
Also check out:
http://www.stylebythreadlightly.com/
Here'€™s the deal this is my job. I do actually get paid to do this. When I'm not modeling I'€™m sending a dozen packages to soldiers serving in Iraq, Afghanistan and Africa (yes we have troops there), which basically means my income gets eaten up pretty fast but it doesn'€™t bother me. Please contact me for a list of items soldiers need if you're interested in donating some stuff even $5 will get them a boat load of snacks.
I am a traveling, working model. I'm available to be anywhere, at any time as long as travel expenses are covered.
FLY ME SOMEWHERE
No TFP (currently trading for latex but that's it). If you contact me and want to shoot I'm assuming you intend on paying me for my services. I'm totally worth your while.
NO PORNAbout Me
"I know what you are learning to endure. There is nothing to be done. Just make sure nothing is wasted. Take notes, remember it all, every insult, every tear. Tattoo it on the inside of your mind. In life, knowledge of the poisons is essential. I've told you, nobody becomes an artist unless they have to."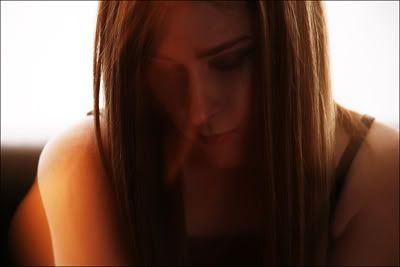 By the talented Aeric #6791"I've always felt that photography provides an opportunity for staging, for telling a story through images. - I give myself a literary frame, I tell a story. It's the only springboard I have found for taking a leap." - Sarah Moon
"I've always felt that photography provides an opportunity for staging, for telling a story through images. - I give myself a literary frame, I tell a story. It's the only springboard I have found for taking a leap." - Sarah Moon
I'm the daughter of an artist, as a child I would crawl around on the studio floor – play around with paints, stencils, pastels anything that could produce a tangible piece of art. To this day you'll find me drawing, and writing on anything I can get my hands on even a newspaper isn't safe with me. I believe that being a model is like being a silent film actress. I always think of Theda Bara who produced well drawn out emotions without saying a word. That's what modeling is to me. I'm a silent actress standing in front of your lens. You make me immortal and I'll draw out pieces of my soul that you can keep with you.
I believe that the relationship between model and photographer is sacred, intimate and deeply romantic. If you are to take a photograph of me I want us to communicate for you will take a piece of my soul and it is only fair I have a little of yours. I will not work with photographers who do not appreciate their subjects as I will become frustrated and bored. I want to create and be created. If you respect me I will always respect you. Take a picture and you're in my heart forever.
I am someone who knows that life is short and precious and I like to live in the moment opposed to living in the future or the past. I love working with people who inspire and move me.
I love to dance to Led Zeppelin, Jimi Hendrix and the Beatles but occasionally I like a change and to get into the mood Etta James soothes me, Billy Holiday moves me and Frank Sinatra well he's just a classic and if Ava loved him I have to.
I am a writer as well. Just a big tidbit. If you don't know that a lot is two words and not one, you'll probably annoy me.
For those who care:
Also please read if you'd like to work with me
I've decided to come right out with it. I have lupus (www.lupus.org). I thought I should keep this private but since my symptoms have continued to progress in the past several months I just feel it is time. I am sick and tired of working with photographers who when I say I am tired don't believe me, or think I'm being weak. Lupus is an autoimmune disease, which basically consists of my anti bodies attacking each other on a daily basis. The best way I can describe what I go through is to say that it feels as if someone is gripping at my internal organs, skin and muscles from the inside. I have been dealing with this disease for most of my life and rarely if ever complain but my symptoms have progressed and in their progression have become quite painful.
I CANNOT WORK DURING EXTREME COLD AND HOT WEATHER.
From the outside I look completely fine but inside I am always, always in pain. I have watched people die from this disease and so not only does it affect me physically it affects me mentally. There is no cure for this disease, my only real hope when diagnosed was that my symptoms would remain as they had always been unfortunately that is no longer the case. I am used to being in pain. At this point it is normal to me. My only real reasoning for finally expressing this is that photographers will understand that when I tell them I am tired it means I cannot shoot anymore. When I push my body too hard I begin to shake and become dizzy, I have times where I have passed out or blacked out. I shoot a lot, and I love what I do more than anything and I hope this does not prevent anyone from working with me and if so I can only say your loss. Ways to help me while shooting would be to provide me with lots of water, fruits and vegetables. But from now on if after hours of shooting I kindly and openly tell a photographer I am tired, and not feeling well that he or she will respect that and let me rest. I can shoot for eight hours straight but this is solely dependent on what mood my body is in that day. I have painkillers but they make me drowsy and I would rather be in pain than unable to function through the day. I hope that many of you will respect this, and be kind while shooting. If I ask for a break, or tell you I have had enough it is because my body has reached its limit. I don't need anyone making me feel bad about this. I feel bad enough just having to live with this disease.
I sometimes have two shoots in a day, and if properly taken care of I am okay. I work hard and very much love creating art and being a part of the process. It is my greatest joy in life.
Credits
I have them. Lots of them. Just ask.

Cat is just awesome, beautiful, tireless, imaginative, professional, kind, the list is endless.. Oh and did I mention beautiful? - Brian #300
Tags
27 Feb 14 18:24
Female models for a photo shoot. Shoot March 17, 2014. Will cost $150. Hampton Inn & Suites, Poughkeepsie, NY. 10-15 looks. Between 11am – 4pm. contact me at: info@shaereddingrogers.com; subject: Photographer looking for Model.
19 May 10 20:08
Anna, If you need anything we are all here and if you are interested in contributing to our magazine, feel free to message me: http://www.ModelingINTl.com/
09 May 10 15:37
very sexy
04 Mar 10 11:06
Hi Catherine, i think your profile is very interesting to read, and your photos are very attractive, elegant, and Stunning, Love Gareth.
11 Oct 09 05:11
good stuff