Details
Height:
5'8"
Weight:
115 lbs
Measurements:
33-24-34 in
Shoe Size:
6.5
Hair Color:
Brown
Hair Length:
Medium
Eye Color:
Brown
Ethnicity :
Caucasian
Skin Color:
White
Experience:
Some Experience
Compensation:
Depends on Assignment
MELBELL
Female
31 years old
Fort Myers/Miami, Florida
About Me
VOTE FOR ME!
http://www.designbookmag.com/faceoff/detail/693
Vote for this cover at Design Book Magazine!
[[NOTE]] :: If you you still developing I accept paid jobs for a very low fee (depending on the project). So, if you know I will not work with you for trade ask me about my rates. They are close to nothing!!
--> I do not expect paid projects but give me a shout :-)
new cut without makeup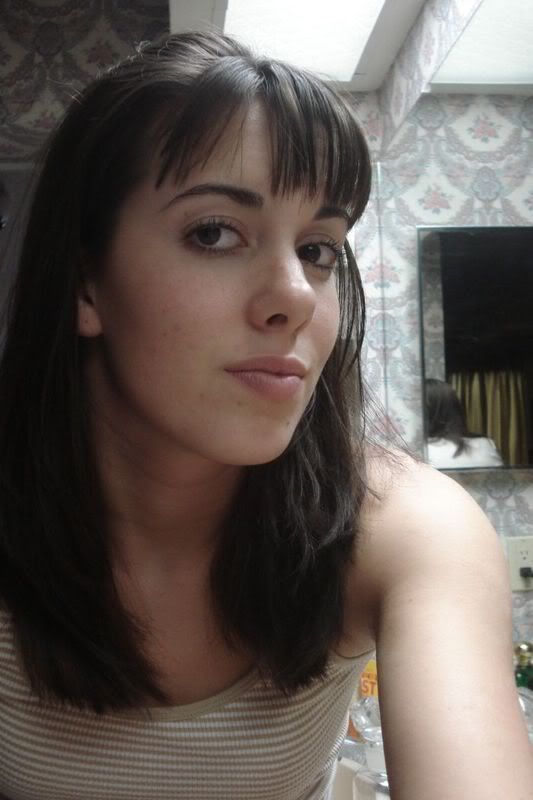 Names Melissa.
Agency represented
Going to FGCU to double major in marketing and communications.
I believe Everything Happens for a Reason.
span class="bbu" animal abuse!
Obsessive compulsive.
The dark, sharks, and being alone scare me.
I can never be wrong, I'm the biggest push over.
Agitated VERY EASILY.
The best days are rainy days.
Love to swim.
Total tree hugger.
Anti diminished souls.
It's a bad day if I don't get me breakfast.
Bookings
Note :: I have class 8am-9pm Mon - Wednesday. !!
August 18 - Joe Traina MM#6382
August 21-24 - booked
August 29/30 - booked
September 7 - Brouj Photography MM#262625
below is my dearly beloved devotion,
he models too ;-)
Credits
Fashion shows
Fashions by Azucar MM#50575
Handweavers Guild Association
Indashio
Jacka Designs MM#127332

Print
-Bleech Magazine
-Ines Del Mar Wedding Magazine <Vera Wang Fall 2008>


Photographers:
AnimaPhoto MM#694367
Christian Behr MM#13624
Katie Meehan
Plush Foto MM#476062
Ryan Mikail MM#100887
Susan Jeffers
SWilson MM#125211
Tito Trelles MM#2480


MUA:
Celina S
Jennifer Scarcella MM#709251
lb_makeupfx MM#533153
Makeup By Mat MM#730577


Wardrobe:
SkinnyBitchSwimwear MM#519462
Vera Wang Bridal
Tags
11 Dec 09 23:52
Great port Melbell13! If you are interested in contributing to our magazine, feel free to message me: http://www.ModelingINTl.com/issues Mike
18 Oct 09 21:54
nice look, we should shoot~
13 Sep 09 01:27
Gorgeous work! Let's shoot!
15 May 09 05:48
Welcome to iStudio! Best wishes!