Details
Height:
5'10"
Weight:
145 lbs
Shoe Size:
9
Hair Color:
Black
Hair Length:
Short
Eye Color:
Brown
Ethnicity :
Other
Skin Color:
Other
Experience:
Some Experience
Compensation:
Depends on Assignment
Info
Join:

1 Jun 2009

Last:

1 Jun 2009
Friends

Jason Loo
Male
33 years old
Honolulu, Hawaii
About Me
Welcome to my MM page!!
HELLO,
My name is Jason Loo and I'm 21 years old, born and raised on the island of Oahu. Modeling has become one of my main interests and my hopes is that this mm page can help me meet new people that can help be grow and learn in the industry.
I would love to broaden my portfolio. I'm very open minded and I really enjoy the more creative, out of the box style, innovative shoots. I'm also into high fashion; no nudity.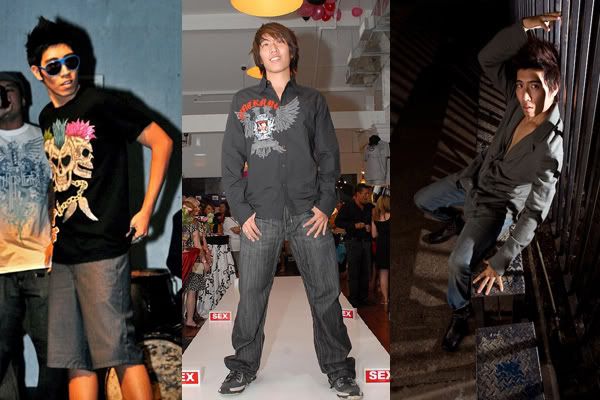 (left 2 right: jae chang photography, shannons photography, buckaloose photography)
Currently I am very involved in live stage productions, but hopefully more modeling will bloom into my life in the coming years. Please contact me if you are interested in working with me. I promise I'm tons of fun Thanks!
Credits
PHOTOGRAPHER CREIDTS:
Shannon Sasaki (Shannon Sasaki Photography) - #498549
Cheyne Gallarde (Firebird Photography) - #709741
Leroy (Buckaloose Photography) - #532989
Jae Chang (Jae Chang Photography) - #361869
Eric Matsuzaki (Maxx Shots) -#379267
Craig T. Kojima (Honolulu Star Bulletin)
Rachel & Nick Kuchar (Blue Nalu Photography) - #528810
Kaveh Kardan (Kaveh Kardan) - #713010

RUNWAY SHOWS:
"Friends In The City" - May 25 & 30th 2008
Wella & Sebastian Hair Show - September 8, 2008
"Mens Passion Fashion" - September 26, 2008

STAGE WORK:
"Children of Eden" - Japeth (Spring 2009)
"Curtains" (Hawaii Premiere) - Enesemble (February - March 2009)
"Disney's High School Musical" - Chad (2008)
"Disney's Elton John & Tim Rice's Aida" - Ensemble (2008)
"Fiddler On The Roof" - Perchik (2007)
"Grease" - Rydell High Student (2007)
"The Wiz" - Tinman (2007)
"Disney's Aladdin" - Guard (2005)
"Wassup Fables" - Lifeguard (2004)

FILMS:
"Second Chances" - Jay (2007)
"Man versus Nature" - Chase (2008)
Tags
20 May 10 00:01
Awesome work! Since OMP bought out Istudio and they might close this site down check out ModelingINTL.com its free and offers 100 photo space!