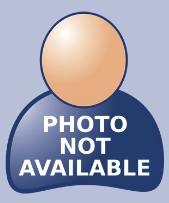 Details
Height:
5'11"
Weight:
160 lbs
Hair Color:
Black
Hair Length:
Short
Eye Color:
Black
Ethnicity :
Pacific Islander
Skin Color:
Brown
Experience:
Experienced
Compensation:
Depends on Assignment
Info
Join:

5 Jul 2009

Last:

5 Jul 2009
Friends

Puneet Prasad
Male
35 years old
Los Angeles, California
About Me
Activities:
SAA (Senior Class Cabinet). Sigma Alpha Epsilon. Dance Marathon. research position as a Medical Technician. IFC Treasurer. Bruin Club Wrestling. Mastering Music. Boys' State. NYLF. Xenii, LLC. Miramar Talent. Blueprint Test Prep. Apple, Inc. Yahoo, Inc. yourPun, Inc.
Interests:
sports. making music. bodies of water. writing. math. listening to music. Cognac. Whisky. Plants. Mixing Music. Logic Games. Network Marketing. My Family. Jeep Wranglers. Lamborghinis. Harley Davidsons. Cooking. The Scientific Method. Festivals. the Market.
Favorite Music:
COUNTRY: Toby Keith, Lynrd Skynyrd, Tim McGraw, Martina McBride, Kenny Chesney, Faith Hill, Phil Vasser, Rascal Flatts;
HIP HOP: Usher, Neptunes, Black-Eyed Peas, Justin Timberlake, Timbaland, Akon, Nelly Furtado, Jamie Foxx;
RAP: Eminem, Dr. Dre, Paperboy, Snoop, Lil Jon, Ludacris, Jay-Z, E-40, Mac-Dre, Kanye, Common, Tupac, Biggie, Nelly, Fabolous, Mase, Diddy (as a budinessman), Eve, Juvenile, Guru, Celly Cel, Krazie Bone, Bone Thugs and Harmony
SOFT ROCK, 70s, 80s, OLDIES: U2, the Beatles, Temptations, Marvin Gaye, Jackson 5, Tony Bennett, Tom Jones, Brian Adams, Otis Redding, Ron Stewart, Michael Jackson, Sting, Elton J, Kenny G;
ROCK: Hoobastank, Switchfoot, Avril, yellowcard, Offspring, Green Day, Sum 41, etc.
Other: Tiesto, Bob and Damian Marley, Bob Sinclair, Dagda, September, Daft Punk
Favorite TV Shows:
Evening News. McGyver. the Pretender. anything on TLC. TRL back in the day when it had cool music videos. CMC back in the day when Chuy Gomez hosted it.
Favorite Movies:
The Rainmaker. With Honors. Rize. Babel. Spiderman. Batman. Superman. Good Will Hunting. Independence Day. City of God. DaVinci Code. Apocalypto. Lion King. Ratatouille. Over the Hedge.
Favorite Books:
Catcher in the Rye. Animal Farm. Island of the Blue Dolphins. Lord of the Flies. Catch-22. Blueprint Test Prep Workbooks. GarageBand Help Manual. Torq M-Audio Help Manual. Meditations. The Divine Comedy. The Hatchet. Books about Calculus, Astronomy, Physics or Psychokinesis.
Favorite Quotes:
I don't expect to find anything but tarnish on a silver platter.
- Charlie Brown
"Whenever I get lost, I just change where it is that I want to go."
- Casteglan
He who loves without any jealousy, does not truly love at all.
"I have taken more out of alcohol than alcohol has taken out of me."
- Winston Churchill
A relationship is the only sport where a man is guaranteed to come first, unless Pun's playing.
"Minds are like parachutes. They only function when open." - Darwin
About Me:
Business Man. Producer. Entrepreneur. Inventor. Mathematician. Pre-Law. Audio Engineer. DJ. Actor. Model. Computer Technician. Researcher. Event Coordinator. Event Producer. Investor. Artist. Family Man. Friend. Athlete. Scientist. Financial Consultant. Puneet Prasad. Pun. your Pun.
http://www.yourPun.com
.
Education Info
College:
* UCLA '08
* Mathematics/Applied Science, Management/Accounting/Labor and Workplace Studies
High School:
* Benicia High '03
Credits