Details
Height:
5'4"
Hair Color:
Brown
Hair Length:
Very Long
Eye Color:
Hazel
Skin Color:
White
Experience:
Experienced
Compensation:
Depends on Assignment
Info
Join:

27 Dec 2012

Last:

16 Jan 2013
ms trisha
Female
32 years old
Camarillo, California
Currently in oxnard, california
facebook
IS URL: 
http://www.istudio.com/trishagraham
About Me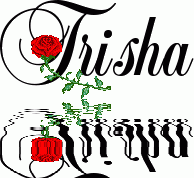 My sincere apologies to those that are trying to contact me. I have been going through a difficult time in my life. Message me for my number and email.
I would love to continue taking photoshoots:
PLEASE CONTACT ME VIA MESSAGES NOT THROUGH TAGS OR FACEBOOK. THANK YOU
www.facebook.com/shroomishrooms
www.gloommagazine.com/shinnanigans
http://www.modellaunch.com/folio.php?id=60573
http://www.newfaces.com/Shinnanigans
------> Hey everyone, my name is Trisha. I keep my word when it comes to not flaking. I find that behavior to be immature and irresponsible. As a responsible individual I use my time wisely and feel that I should not waste others. years old, I've been extremely experienced since age 17. Unfortunately, i'm currently facing debts so paid shoots only.
Although I am a VERY sarcastic person, I WILL BE serious when i need to be. Moreover, I'm athletic and have participated in cross country, soccer, track, gymnastics, ballet, ten chi kenpo(karate), street hockey, and other various activities.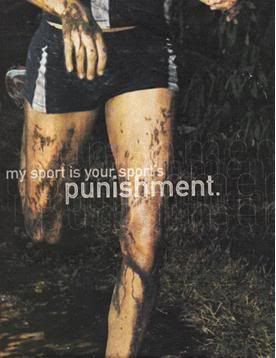 32/34D- cup size
8-1/2- shoe size
5'2/5'4- height
I currently have a dark brown hair, but go back and forth between that color and black.
I just want everyone to know that I don't do nude photos! please talk to me about implied photos...I am serious when it comes to committing to a photo shoot-if for some reason I am unable to attend, I will inform you immediately-not play around and cancel on you at the last minute. I know how frustrating/annoying that can be (sorry if any photographers had to go through that).
Now don't get me wrong- I'm not the type of person who would get upset if I didn't like a certain photo-having a sense of humor is always a plus.
Credits
Names are in Alphabetical Order:

Aaron Francis MM#566715

Alan/Terra Firma Photography MM#464312

Angel Varela MM#5796

Chris/Am Wu MM#90196

David/Photo Tech MM#166766

Freddy/Camargo Graphics MM#656365

Gary/Select Models MM#2623

Gomez/RG photo MM#554132

Jennifer White Photo MM#421642

Jim/Anomie Studios MM#527127

John Mueller MM#143497

Larry/Edge Images MM#153124

Luciophoto MM#29520

Mike/NPphoto MM#114538

Ren/825 photography MM#400079

Stacy/Kalypsomoon Photography MM#307184

William Tham MM#512289

Yasma/YAA Photography MM#668575
Tags
31 Dec 12 11:40
Thank you FR Trisha... cheers
28 Dec 12 23:53
Trisha not sure if you remember me but we work together years ago when I was putting My first Calendar together. I still like to add you to my Next One if you don't mine being published.
28 Dec 12 01:59
Welcome to iStudio.