Details
Height:
5'6"
Weight:
129 lbs
Shoe Size:
7
Hair Color:
Blonde
Hair Length:
Short
Eye Color:
Green
Ethnicity :
Caucasian
Skin Color:
Tanned
Experience:
Experienced
Compensation:
Depends on Assignment
Info
Join:

15 Dec 2009

Last:

15 Dec 2009
Friends

xAmanda Mariex
Female
Kalamazoo, MI
About Me
"
Tell me the story and I'll show you the cover
"
-Amanda Marie-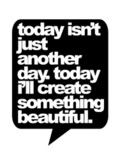 Credits
*Geo Studios - Great guys! Put me up in a motel, paid food, and travel *Recommended if your ever in Ohio*
*David Berger - Very kind & open to new ideas.#370909
*Al Cooley - Critiques a lot. Does good commercial type work.#7823
*Chefjones - Very versatile with his work.#383549
*Josh Gillum - Very easy going. Although, only gives back a few of your images.#464921
*Dave Melges - Fun to work with & creates amazing images.#542036
*JRawk - Extremely kind, creative, and outstanding to work with.#445560
*Art and Soul - Craig and Tina are an amazing team! Very kind, fun, and have amazing work!#168962
*M E B Photography - Very creative and extremely fun to work with. Has great energy and makes you feel comfortable.(highly recommended)#433383
*Tamara Wade - Has a wonderful eye for creating fantastic images. Very nice, great to work with and the quality of her images are astounding! *highly recommend*#674180
Photographer
Tamara Wade
...never ceases to amaze me. HIGHLY recommended.
*
Tags
19 May 10 19:19
xAmanda, If you need anything we are all here and if you are interested in contributing to our magazine, feel free to message me: http://www.ModelingINTl.com/issues