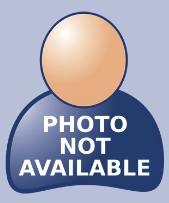 Info
Join:

21 Apr 2009

Last:

2 Oct 2009
Friends

hisaycheese
Male
WestLake Village, California
IS URL: 
http://www.istudio.com/hisaycheese
About Me
check out
http://flickr.com/photos/hisaycheese/sets
for more of mypics.
i have a passion for photography. I have been shooting for about 7 years now, recently switched to digital. I want to create a portfolio and develop my skills further.
I mostly shoot artistic poses/ portraits and skyscapes etc.
I have developed my own technique with monochrome and reduced color space pictures. A critique said some of them look like andy warhol's work:)
My favourite location to shoot at is the beach . i mostly shoot with natural light only and use the minimum possible equipment.
Please let me know if you are looking to add different kinds of picture to your portfolio.
no Nudity please.
TF* rules: 1. same day to 3 weeks turnaround depending on the shot and post work.
2. will provide edited jpegs by email
3. Yes you can bring a friend along.
4. you need to disclose where you will use the pics.
5. goes without saying.. be professional.