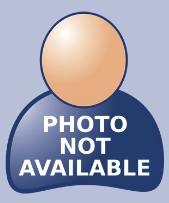 Details
Height:
5'7"
Weight:
127 lbs
Shoe Size:
8
Hair Color:
Black
Hair Length:
Medium
Eye Color:
Brown
Skin Color:
Brown
Experience:
Some Experience
Compensation:
Depends on Assignment
Info
Join:

30 Jun 2009

Last:

30 Jun 2009
Friends

Ms Krys
Female
37 years old
Fort Worth, Texas
About Me
I'm originally from CHICAGO, but I've been in the DFW area for the past 5 years. All of my close friends call me Krys. I have a very outgoing personality and I'm looking to collaborate with those that share the same amount of love for this industry that I have. I really want to build a strong port so all you talented and amazing photographers, wardrobe stylists, make-up artists, and clothing designers hit me up. THE TIME IS NOW, AND I DON'T PLAN ON WASTING IT!
Travel Dates:
Killeen, TX; Sometime this month (TBA)
ATL & MACON, GA; July 13-16
Chicago, IL; End of July (TBA)

What are some advantages to working with me you ask?
Well for starters, I have great skin..REQUIRES VERY MINIMAL PHOTOSHOP, I do my own hair, and can also do my own makeup if need be! I have a very dependable car so traveling within reason is ok. I love a good road trip every now and then:) I'm a down to earth girl that loves to laugh but at the same time I'm very professional and stay on top of my business.
I am very flexible and easy to work with. If you want to collaborate with me, I am very selective with who I work with but I'm open to any ideas. Just send me an e-mail @ mzkryz83@yahoo.com or msg me here on MM.
**I won't do nudity so please don't ask.**
*******************ON A SIDE NOTE****************I am the co-founder and graphic designer of a new music networking website called Hit Maker's Universe. We are in the process of doing a test launch so if you are into music PLEASE check out the site, join and let us know what you think!!!

http://www.hitmakersuniverse.com

Thank you for taking the time to check us out!
LATERZ;)
Credits
Photographers:
Isaac Mayberry #334867
J Eddington #503264
Unique Visions Photography #621128
Steve Bourne #83243
Visions East #54839
Speed Shot Photo #25630
Torrence Williams #30597

Models:
Jayme Lynn Scott #1132956
Alexandra Evelyn #1047618
Erin Mishelle #890732

MUA's:
Shay Richardson #798429

Print Work:
Leon's Hair Care and Salon Products
TwoGoBoutique.com

Fashion Shows:
NAEN Clothing Line
Indiana University BSU Fashion Show


Formal Training:
Carlotta's Ultimate "U" Modeling and Jazz Ballet