Info
Join:

19 Jan 2010

Last:

24 Jan 2010
About Me
Sharon Tabb = Hair & Makeup Artist
Beauty/Fashion/Editorial/TV
I specialize in special event hair & makeup, and I love it!
Bridal Bookings : www.sthairandmakeup.com
~~~~~~~~~~~~~~~~~~~~~~~~~~~~~~~~~~~~~~~~~~~~~~~~~~~~~~~
WANT TO LEARN MAKEUP ARTISTRY? update skills, learn how to break into the biz.
* * * * * SAM MAKEUP STUDIOS & TRAINING CENTER * * * * *
www.sammakeupstudios.com
Assortment of makeup artist workshops as well as training for models/actress's/civilians.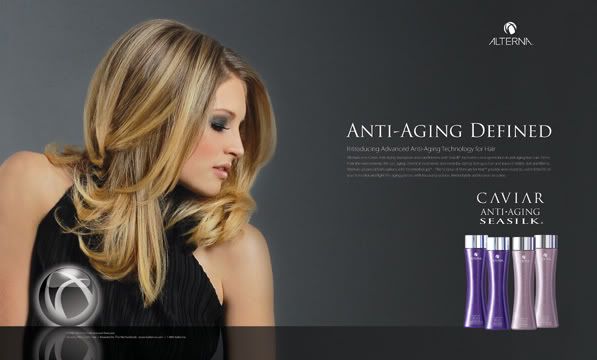 _________________________________________________
For BOOKING information or Questions please email: sharon@sharontabb.com
__________________________________________________
MAKEUP ARTIST WORKSHOPS
- Riverside CA @ Historic Mission Inn
- Dallas, TX
- OKC, OK
***for more info please visit: www.myspace.com/stabb, and click on the blog secton for Makeup Artist Workshops
photo by Sean Armenta
MYSPACE page: www.myspace.com/stabb - which I rarely use anymore.
*************************************************
PLEASE READ:
I currently am not accepting any TFP's or unpaid tests at this time. ~~~ ~~ I offer 1/2 day rate & full day rate. ~~~
My main goal is Print/Advertising work. I am looking to network with those doing the same thing.
I also provide makeup artist lessons.
**************************************************
MAKEUP WORKSHOPS in process for the So Cal area, Dallas and OKC/Tulsa area's. Please email to added to mailing list for more information. sharon@sharontabb.com
**************************************************
Credits
Variety of TV, Film, Print, Celebrity
TV:
Hollywood Ex-Wives - E! True Hollywood Story (beginning Oct. 2009)
Reinventing Bonaduce (airing now on FOX Reality channel)
Obsessed (airing now on A & E)
The Two Corey's - 2nd season
What Ever Happened To (canadian tv)
Inside Hollywood (canadian tv)
Breaking Bonaduce - season 2
The Next Child Star
Veronica Mars
The Best Celebreality Moments - VH1
Dangerzone - making of Top Gun
Gladiator commentary - with Russell Crowe
A&E Biographies - (leonardo decaprio, reese witherspoon, kelsey grammer, & more)
Diffee Ford commercial
Plastics surgeon commercial
Walmart Holiday Commercial
Mountain Crest Beer Commercial (canadian)
Hard Rock Hotel/Casino Commericial -Tulsa (airing in Midwest region)
PRINT:
PETA billboard
Cosmopolitan
People
In Touch Weekly Magazine
Beverly Hills
Makeup Artist Magazine (2006 top 10 makeup artists from around the world)
13 minutes magazine
Modern Salon
Skorch
Women's Health
Brides of Oklahoma Editorial
and more...
CELEBRITY;
Corey Haim
Corey Feldman
Russell Crowe
Harrison Ford
Mario Lopez
Danny Bonaduce
Gretchen Bonaduce (Personal Artist to )
Hulk Hogan
Brooke Hogan
Linda Hogan
Kelly Carlson
Kristen Bell
Stefanie Powers
Jerry Mathers
Christopher Knight
Tempestt Bledsoe
Billy Hufsey
Ridley Scott
David Faustino
Catherine Bach
Shirley Jones
Marion Ross
Jay Thomas
Jennifer Berry (miss america)
Tia Carrere
Sandi Patty
Tracey Gold
Charo
Shelley Hack
Larry Wilcox
Todd Bridges
Pauly Shore
***partial list
[img]
http://www.photeaux.net/mm/?id=75101&mode=counter
[/img
Tags
22 Mar 11 17:55
Beautiful work! :)
19 Jan 10 22:53
Welcome to iStudio. Hope to see more of your work.