Info
Join:

10 Oct 2012

Last:

10 Oct 2012
KT Photos
Male
Baltimore, Maryland
K&T Photography
IS URL: 
http://www.istudio.com/ktphotos
About Me
Please take a moment and read my page completely. The majority of your questions (What are your rates?, Do you shoot TFCD?, etc.) will likely be answered right here on my page. Thank you!*Now booking for November*
You will find that I am easy to work with and provide a safe, low pressure, and fun shooting environment. I am always open to your suggestions. While I am a very laid back person, I take my art seriously. I shoot everything from fashion and glamour to family portraits and weddings. Being a photographer and graphic artist has allowed me to meet some truly interesting people from all walks of life. I believe in capturing images that showcase not just each persons beauty, but also what makes them unique.
I studied Graphic Design at The Art Institute of York Pennsylvania and graduated in 2005. While I discovered my love of photography and started shooting many years ago, it was not until late 2007 that I realized that it was my calling.
I offer quality, professional photography at a price that won't break the bank. I will even set up a payment plan for you based on your budget and needs.
My wife is an amazing makeup artist and is available for your shoot with me at a discounted rate. You can also hire her for freelance work. Let me know if you are in need of her services for our shoot and be sure to check out her profile at MM# 857959 and send some love her way.
I would love to collaborate with models, stylists, designers, MUA's, and other photographers. Let see what we can create together!
Models - Invest in yourself. I understand that you'd like to get paid but guess what? It costs money to make money. Working with quality photographers, MUA's, stylists, and designers will make all the difference. And remember, you have to bring something other than nice looks to the shoot for it to be successful. Please take the time to research and practice your poses and above all, be creative!
"I think all art is about control - the encounter between control and the uncontrollable." - Richard Avedon
CLICK HERE TO SEE VIDEO FROM ONE OF MY SHOOTS
My Schedule: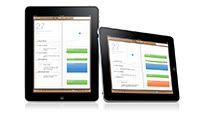 Follow me on Tumblr:

Follow me on Twitter:
Read my blog:
Become a fan on Facebook:

Services:
- Fashion Photography
- Model Portfolio Development
- Actor and Model Headshots
- Portraits
- Family Portraits
- Senior Portraits
- Wedding Photography
- Event Photography
- Commercial Photography
- Boudoir / Glamour Photography
- Urban Glamour / Eye Candy Photography
- Magazine Submissions
Rates and Booking:
Please send me a message to inquire and receive my current rate list and specials. Payment plans are available based on your budget and needs.
TF* Policy:
I am open to offers to shoot TF* but the number I accept are extremely limited. Please do not be offended if I reply to you with my current rates.
TF/TFP/TFCD - Time For/Time For Prints/Time For CD/Trade For Pictures. This is a collaboration between people where the benefit is the service of each other's talents. By definition, no money is exchanged in such arrangement.
Should we reach an agreement to shoot TF*, it is a must that you have a professional makeup artist that I approve of in advance do your makeup. Properly applied, camera ready makeup makes a huge difference in the quality of images produced. If you can not find a suitable makeup artist yourself, I will supply one for a discounted rate of $60.
Wardrobe is your responsibility as well so please keep this in mind when selecting the look that you want to shoot.
When shooting TF*, my time is being traded for your time, nothing else. You can view all of the unedited images from the shoot in a password protected gallery on my website for a limited time. I will also provide you with a select few pics of your choosing. If you would like additional images, you can either choose single images to purchase and download or place a print order.
A DVD of all of the unedited low resolution images from your shoot is available for purchase for $75. This DVD is for archival purposes only, no commercial rights are included. These unedited images cannot be posted online or printed.
Communication:
We must speak on the phone prior to booking a shoot. A five minute phone conversation to work out the details is faster than several MM messages or e-mails back and forth. I also require that you confirm your shoot by phone the day before. Failure to do so can result in the cancellation of your shoot.
Model Release:
A model release MUST be signed before we begin shooting. You will also be asked to sign and agree to not to not alter any of the images that are provided without my written permission.
Your Appearance:
If you do not look like the photos in your portfolio, i.e.; your images are heavily airbrushed, edited, or altered, please let me know in advance. Should this be the case, I will likely request an unedited picture of you as I would like to see the real you before booking.
Please come to the shoot prepared. Your hair should be done, fingernails should be manicured (toenails if wearing open toe shoes or posing barefoot), and your eyebrows well maintained (waxed or plucked). If shooting implied or nude, please be sure that any exposed areas are well groomed and maintained. While I shouldn't have to say this, some models tend to overlook these details. These are all little things that together make a difference in the quality of images produced. Invest in yourself and your appearance and you will reap the benefits of doing so.
Attendance Policy:
As my time is important to me, I'm sure yours is to you. I require all parties involved in the shoot to call and confirm their attendance the day before the shoot. Should you need to reschedule or cancel please notify me at least 24 hours in advance. If you do not, I will not reschedule. I always conduct myself in a professional manner and expect the same courtesy in return.
If you are going to be late, please call me before the time you are scheduled to shoot. If we are scheduled to shoot at 7am please arrive early so that you are ready to shoot at 7am. Leave for the shoot early enough to get lost, stuck in traffic, and still be on time. Being late can result in your shoot being canceled and it will not be rescheduled.
Escort Policy:
You are welcome to bring one person with you. They can come in and check things out, make sure it's safe, etc. but after that, they must wait outside or away from the set. The only exception is a parent or legal guardian when I am working with a minor.
Your escort must be at least 18 years old with proper photo ID. If your escort disrupts the photo shoot, the shoot will end without discussion and will not be rescheduled. If you are unsure about this policy, feel free to contact any model that I have worked with and they will assure you that I provide a safe and professional environment at all times.
Image Delivery:
Within 24 hours of shooting, I will upload the unedited images to a password protected web gallery. After choosing your images, the previously agreed upon amount of retouched images will be delivered via e-mail within 30 days.
Photo Retouching:
I am a photographer, not a retoucher. I will only do basic editing and retouching. This includes properly exposing the images, color correction, and very light skin smoothing. I will not make you look unrealistic (like a doll or mannequin, etc.) or remove blemishes. If you would like for me to remove stretch marks, cure bad acne, reshape your body, whiten teeth, change the background, etc. please let me know before we shoot and I will quote you a price to do so.
Copyright:
Federal law states that the photographer is the
sole
owner of the copyright for their work as soon as the image is taken. Models, whether TF* or paid, you are granted the rights for specific or broad usage of these photos as defined by the contract or a model release that was signed. There is no joint copyright ownership unless it has been agreed upon by the photographer or you buy the rights. As a side note, my copyright is not for sale.
Traveling:
I am always open to traveling to you no matter where you are. Aside from my normal rates, my travel arrangements must be paid for in advance. I'm a reasonable person and don't expect to stay in a 5 star hotel or fly first class. A bus, plane, or train ticket, clean hotel room, and transportation to and from the shoot is all I require.
Travel Dates:
TBA
I think that pretty much covers all of the major sticking points I've come across over the years. If you have any questions or concerns just let me know and we can discuss it.
Current Castings:
TBA
Credits
All listed page numbers are for Model Mayhem.

Models:
Tinera Monique #656488*
Ava Molena #630952*
Ivana Spencer #684374
Texas B #696639*
Amie Cakes #825482
D-Nique #758962*
CoCo #867055
Shanales #375541
LaShay F #871688*
Motivated and Willing #798831
Tiffany Stephens #772851
Komiko #897252
SweetnSexy Vinna #715162*
April Showerz #371841
Just Chenae #736436
Soniia #885507
Antonia #583431
Tiffany Feliz #855770
Ladygwenavear #715804
Kya Vaughn #565866*
Tiffany Andrea #753480
Model Taylor #26082
MZ Adeola #738019
Golden T #827388
Rashelle 27 #760187
Erbear #823591
DonJuan-Hanna #329920
Devilish Delusions #521061
Miss Elizabeth Bair #714232
Ddoe #630302
Brittiney-Alexis #595163
Jenny Kay #274509
Kimbarly #1049164
Ms Malaika #813119
VA Goddess #190242
CandiShop #1428579
Kamuiru #1056408*
Khakes #1162553
Meredith O. #1110743
The official Latice #149808
Patience20027 #735666
MissRyan #43769
Natural QueenBeauty #528301
Laura Anne Ott #1044346
Teddy Iglesias #377042
Dekoda Ash #814702
Alure #1137398
Alexandria Echandia #1099662
KumcussionTHEStrapbreka #319023*
Mz OhSoHollywood #1311689
LaLa16 #1020228
Ni Cole Nikita #751232
Ms Touchess #193915
B Briggs #59542
Anarah #1193203
Stephanie Caicedo #843228
Model Nikki Green #776233*
Harmonee Hawkins #1308141
Londyn Pe #1184871
Mz Gizzi #1528126
Bon Ami #1450079
Jenifer Kai #1344038
MISS DANYELL #1450261
Mz_Sadira #1225821
brook lynne #793586
ELipman #1363784
K_L4 #834369
Miss Dachii D #1041213
dymond66 #1109340
Artrice Janae aka Fancy #106838
Sharnell Brown #1470094
RedRubies #1352900
MsBills #1321885
Jasmine Jakari #1283259
Assi Jalloh #1478979
Jay elle #1480414
Pur #1239921
Ms Olivia M #721698
BabyDoll Chance #1038298*
Tristen H #1515608
Ashley87 #1152401*
LA aka Lost Angel #815476*
Zanneta #359437*
Jinea8 #1044308
Natasha Polk #749071
Ayisha P #648530
Nita Mari #765457
LaVishOne Madison #1359473
Patricia Luensmann #766536
Daniela. #1606519
Tara Gandhi-Brown #1297295*
KCi-Lee #1134630
Laura Bentley #1648916
JesmiLynn #1523398
DMV Marie #1664571
Lucci Zeza #1652920
Aquadesiac Rose #1677454
Kelly Hartman #1636119*
Ms Latae #1667779
LaTieshaSherray #1525093
Chamia Renee #701094
Aurora Giovanni #1603380
Opal Rose #675622
Rogue Fatale #1267679*
ISATTA SESAY #386087
Chuenee Bristol #1458368
Monique Curtis #895459*
Ashleigh_Marie #1418691
Allyn Marshall #1707605
Njeri Agyeman #1633317
LISA AKA CRIMSON REIGN #273458
Covergirl12385 #1696234
Dwelley #1159663
Briana Roberson #1654961
Mynae Louise #849031
Fasugba #800417
Mercedeaz #628900
Miss_De_Lisa #1373212
Caitshidhe #1200783
sunshyne shanell #1545041
Morganna #160993
WBT #1739572
Ms Seduction #505977
Ava Nyree #1472709
The_Real_K-Starr #1576257
Pearl MODEL #1759663
ShainaLynn #1337072
Tiffany O LuV #1524744
Hannah Akingbade #1762092
MaRIa ANtawNEtte #825478
Sexy Neesh #797658
Garnett KG Model #1400975
Beisy #1844334
Alberta Wacka #1786253
Rae of Beauty #1672050
Weeza Rozay #1793273
Tiffany Francesca #1839571
Chantel R. #1643752
Maxie Diva #1428406
Samantha Snyder #1810395
MilkyMaMiViXn #1977725
Supaa Badd Samuels #1802759
Alejandria Vic #98739
Adore_Deztiny #1982426
Kristin Glamazon #380883
*Stopped updating Feb. 2011 - Too many to list*

Models not on Model Mayhem:
Veronica Y.
Sydney W.
Nola M.
Sydney P.
Leslie G.*
Desiree J.*
Nicole W.
Jande L.
Nicole K.
Estelle G.
Joshua C.
Michelle C.
Sabrina V.
Kalina G.
Alinda M.
Courtney P.
Semone T.
Jonae' H.
Brinne
Latoya
Chatara C.
Whitney B.
*Stopped updating Feb. 2011 - Too many to list*

* Denotes that we have worked together on multiple occasions.

Publications:
Candy Phat Magazine

Designers and Stylists:
Lynx #1206237
Londyn Eshani #1207668 (Model who worked as a stylist)
House of Clarice

Makeup Artists:
K&T Makeup Artistry* #857959
Killer Lipstick #553929
KITTIE KOUTURE ARTISTRY #1622277

Photographers:
ChChCharlie #2425624

Studios:
Pinhole Box Studio #172330
Studio 46