Info
Join:

26 Feb 2010

Last:

13 Dec 2011
A3rd Vision
Female
Rome, Italy
IS #:882287
Photoshop Wizard
About Me
my other profile as a model:
http://www.modelmayhem.com/pics.php?id=580677
http://www.image-nation.info/index.html
What can I say about myself? I am creative, artistic, inventive, and highly imaginative.
I love working with art. Please browse through my profile and "a honor to work with" list and see my work for yourself. Although I have extensive experience creating paintings in oil, watercolor, and mixed media, I am thoroughly fascinated by the possibilities of graphic design. I simply adore working with all digital media, and the challenges this extraordinary world offers.
I can custom design anything you can imagine. From customized enhancements to any picture you might want to jazz up, to completely creating unique designs that you can use anywhere in the digital or actual world.
• Photo enhancement (make you look younger, sexier, and skinnier; add or change backgrounds; remove unwanted people; complete manipulation of your photographic image)
• Extraordinary artistic creations using your existing photographs by custom inclusion of uniquely tailored art to create a true masterpiece that will surpass your wildest expectations
• Custom and unique TATTOO designs (can also create artwork to that can be added to your existing bodywork).
• Corporate logos
• Website layouts
• Custom Cards (Valentines, Christmas, or any special occasion)
--READ BEFORE CONTACTING ME--
--Even if i love working with the graphics,im not doing this work for free.Im spending hours and effort in each piece.
This type of customized artwork usually costs thousands of dollars, but I can provide you with your own personal masterpiece for a very reasonable fee. I personally guarantee you will absolutely love your custom design.
I do like to experiment but my main place in this business is with enhancing your photo in a natural and beautiful way!
--Budget will be discussed between me and the client and it will depend on how complex the project is.
--CONTACT--
1.Through MM
2.mail - AGLAIA3V@GMAIL.COM
3.skype- AGLAIA3V
Send me an e-mail with your specific interests, and I will reply with a customized quotation for my exclusive custom artwork.
Those photos are not guaranteed to be done right away. But, they will be completed as soon as I am able depending on the amount of work that I have at the time.
Thank you for your visit, I look forward to getting the chance to show you how my artistic skills can create a unique statement for you that you will cherish and enjoy for a lifetime.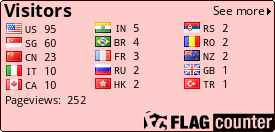 Credits
581619----JM Studios
813271----Thao N
567173----New Body Plus
8726------DIANA TYULENEVA
486324----Modern Magic Photo
528848----The Super Twins
830665----Ali Sharaf
680830----Sqweeks
444135----Iris has pale lips
499--------B-don Mc
486324----3 Bees Digital
570953 ---Carman Jen
628945--Kay C Jay
748958 ---BrandiSmiles
868720 ---Renee Klingler
506263 ---SunnySmiles2
610100---BCB Ltd
632979---Cherelle Rose
291038---Vox Foto
680391---Randee Jean
863904---Ashley A Wilson


2008 ,Brazilian magazine cover "LAUNGE"
2008 ,Brazilian magazine ,foto series "Lucifer and Gabriel"

site designs( more coming soon)

WWW.CARDSALLDAY.COM
WWW.J5SECRETS.COM ( under construction)
www.homes-4-u.co.uk ( under construction)
www.military-poster-girls.com ( under construction)
www.london-adult-parties.com
www.artstyleglass.com
Tags
08 Jun 10 12:22
Just passing for your page, and I have seen many new wonderful artworks! Congratulation, if you please next time I will pass for Rome I will be delight to meet you.
11 May 10 19:18
Thank you for your FR. It's an honour!
11 May 10 15:35
Un portfolio stupendo pieno di meravigliosi lavori. Hai l'animo di un artista, ogni tuo artworks e' un affresco! Quando passo a Roma mi piacerebbe conoscerti.
16 Apr 10 10:04
i really like the way you edited your pictures. do you have tutorial videos? thanks -rica