Details
Height:
5'3"
Weight:
112 lbs
Hair Color:
Brown
Hair Length:
Long
Eye Color:
Brown
Ethnicity :
Caucasian
Skin Color:
White
Experience:
Experienced
Compensation:
Depends on Assignment
Info
Join:

21 Nov 2010

Last:

24 Jul 2011
LauraLondon
Female
53 years old
Boca Raton
Currently in Boca Raton
LauraLondonFitness.com
IS URL: 
http://www.istudio.com/lauralondon
About Me
Hello my name is Laura London and I live in Boca Raton, Florida. I am an NPC National level fitness competitor, fitness model, author and health & wellness coach. I am always in fantastic shape and shoot ready.
I am here to network with professional fitness and swimwear photographers and makeup artists. I am very easy to work with, show up with a positive attitude and a big smile. I always show up on time and ready to get the job done.
One of my goals is to increase my exposure in the fitness industry and to help inspire others to achieve their fitness goals.
Please provide the following information when contacting me to book a shoot or workshop:
1. Proposed date(s), time, location and length of shoot.
2. A brief description of the proposed shoot concept or workshop theme.
3. Proposed compensation - pay, tear sheet, publication, TFP/TFCD. (Note that I am extremely selective in regard to TF work.
4. Intended image use (web, magazine, book, prints, commercial client, etc.) and what my usage rights are for the images.
5. Travel compensation, when applicable (one hour or more from my local area).
6. Provisions for MUA, stylist, wardrobe, accessories, etc., if applicable. (Please note that I do my own hair/makeup for 99% of my work, and enjoy doing so.)
7. Your contact info: phone number, e-mail address and website address, if applicable.
8. References. (Unless you are established and/or have shot with someone I know, I'll require them.)
With that out of the way, I look forward to working with you.
http://www.Lauralondonfitness.com
http://www.facebook.com/LauraLondonFitness
http://www.youtube.com/user/LauraLondon100
http://www.youtube.com/user/LauraLondon
Create your own visitor map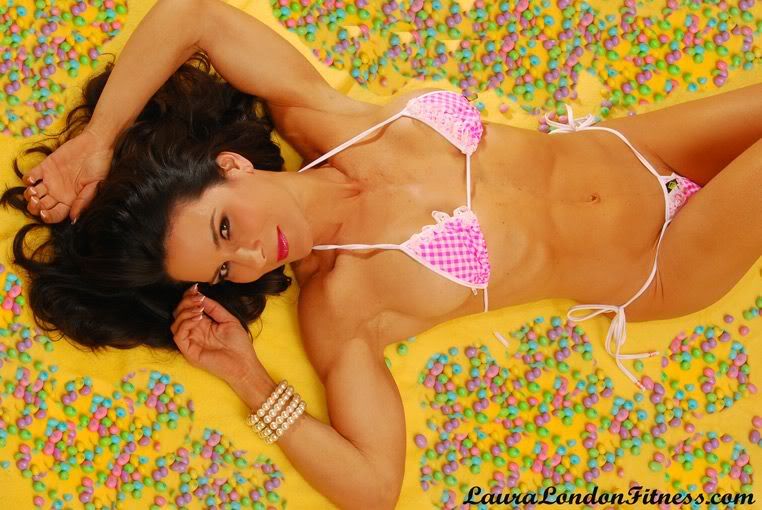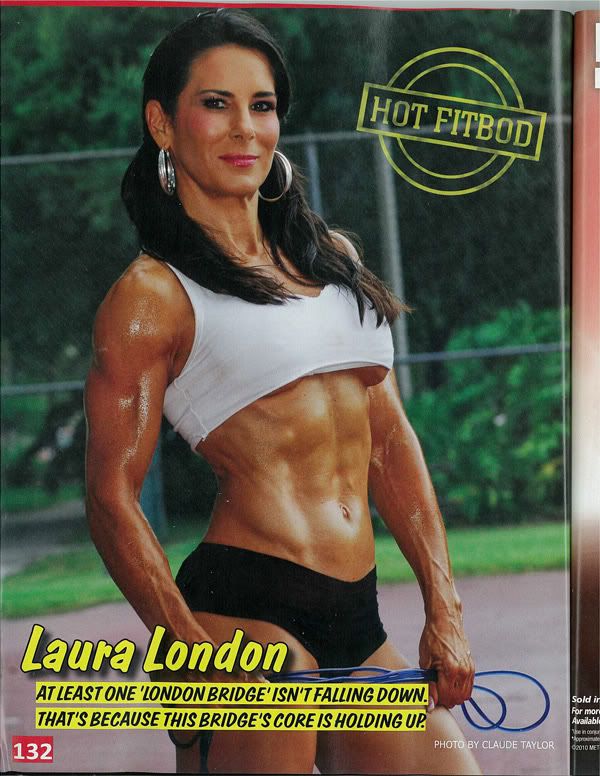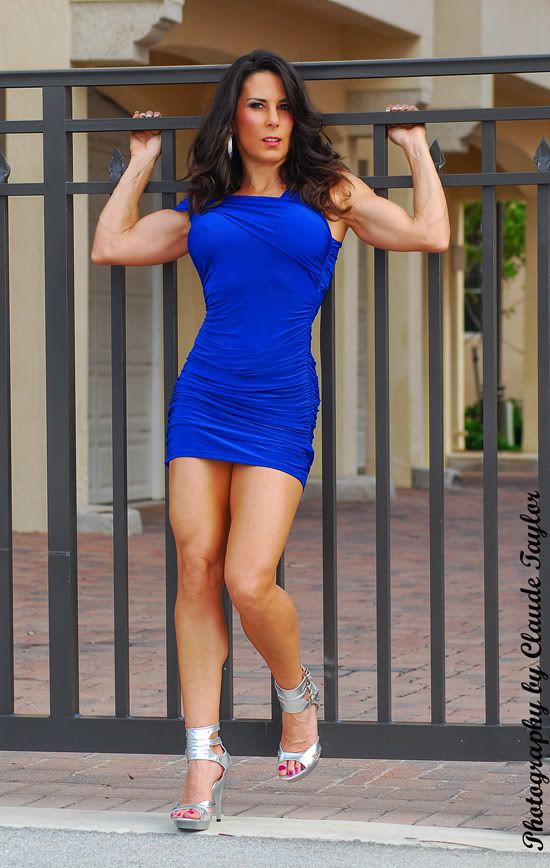 Tags
24 May 11 08:17
you are as fit as hell and still look all woman
06 Jan 11 16:20
It was Nice to Work with You ! We got some Great Images
31 Dec 10 08:15
I'm headed your way.....
30 Dec 10 15:36
Amazing body! Love ur work, have a great new year!
21 Dec 10 22:21
You are very welcome and have a good evening...
21 Dec 10 08:25
Outstanding and beautifully gorgeous and mature model and excellent port...
15 Dec 10 11:08
Great Shape!
14 Dec 10 15:09
Laural, I see that your naughty in a nice way, Love your photographs...charles
03 Dec 10 21:10
I had to add you to my faves. Fantastic portfolio. All of your amazingly hard work and lack of Big Mac's has really paid off.