Details
Height:
5'2"
Weight:
99 lbs
Measurements:
81-78-83 in
Shoe Size:
4.5
Hair Color:
Black
Hair Length:
Long
Eye Color:
Black
Ethnicity :
Asian
Skin Color:
Tanned
Experience:
Some Experience
Compensation:
Paid Assignments Only
Info
Join:

2 Feb 2010

Last:

21 Jan 2020
About Me
I was a born and raised as Indonesian.
AVAILABLE FOR MODELING: swimwear, glamour, fashion, artistic, promotions, and/or commercial photoshoot.
BOOKING INFO / PHOTOSHOOT In order for me to determine rates please provide the following information when contacting me for a PAID SHOOT:
NO TFP/CD.
Thank You
_
http://www.modelmayhem.com/titadlina
Credits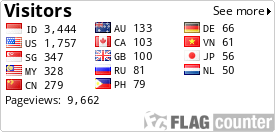 Tags
24 Jul 14 23:28
Lovely work!
20 Apr 12 03:09
I AM IN BALI! LETS SHOOT ASAP OK? I HAVE AN AMAZING LONG TERM MODELING AND PERFORMANCE PROJECT PAY IS VERY HIGH TOO.. LET ME KNOW!!
28 Mar 12 19:50
Hello how are you? Im a web Designer and im trying to build up my portfolio for model websites. If you want me to design you a free site just send me a message or email me at design@siegeind.com to talk further thanks!
19 Jun 11 23:59
Nice and Beauty Port :)
02 Mar 11 08:05
Tita Adlina, Thanks for the stopping by and leaving your "Tag". It was great having you visit.... I would enjoy working/photographing you in the future, if our paths cross.
27 Feb 11 21:41
Thanks for your tag.
16 Dec 10 21:46
Hi everybody..:)
07 Dec 10 15:30
Huy .. thx u so much for confirm my FR hop u always succes :) xoxo
06 Dec 10 00:39
thanks for your comment Tita.