Info
Join:

26 May 2009

Last:

14 Sep 2009
Friends

| | |
| --- | --- |
| | |
Mayy
Female
toronto, Ontario (Canada)
About Me
I Apologize for the inconvenience in advance, But my cell phone was shut off today. Feel free to message me on here at anytime.
http://www.facebook.com/group.php?gid=105131562278
I Dont do TF* Shoots, Sorry.

I Charge by a half day/ Full day rate, No-matter who you are.
I Will only do "Creatives" with Agency models or Agency approved photographers.

When contacting me about a shoot, Please ask me about my rates, I Dont do make-up for free, It kills my kit and my pocket.
This is My CAREER, Not a Hobby.
On set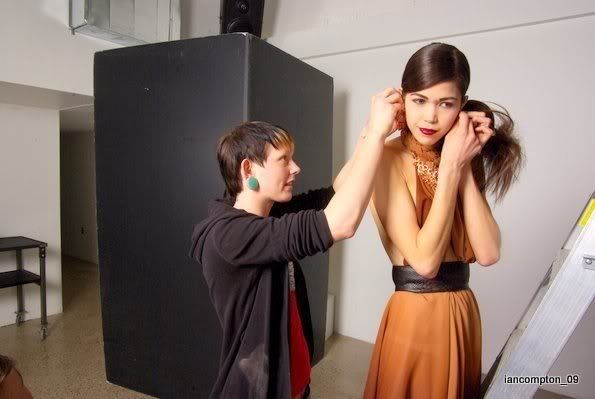 Education:
-Complections International - 6 Month comprehensive Program (Completed)
-Marca College - Hair Design- Awaiting Confirmation for start date.
Credits
Awards:
http://www.complectionsmake-up.com/student-awards.shtml
Fashion Shows
http://www.thetorontotrek.com/
Tear sheets:
http://www.mississauganews.com/article/22721
Photographers i recommend/ Favorite
http://www.modelmayhem.com/aymphotography
,
http://www.modelmayhem.com/StephenL
,
http://www.modelmayhem.com/phoenyx
,
Designers:
http://www.myspace.com/hellrazorclothing
http://www.fashion-whore.com/
http://www.modelmayhem.com/toxicvision
http://www.modelmayhem.com/WanoTrix
Hair stylists:
http://www.modelmayhem.com/617650
,
http://www.modelmayhem.com/LTuff
, &
http://www.modelmayhem.com/PaulaVonZombie
Agency models
http://www.modelmayhem.com/rachelannbradley
,
http://www.modelmayhem.com/impulsiveinkproductions
,
http://www.modelmayhem.com/pamelamars
,
http://www.modelmayhem.com/aprilbasciano
,
http://www.modelmayhem.com/tylertasson%20
,
http://www.modelmayhem.com/ashley08
,
http://www.modelmayhem.com/jeffreyisaak
,
http://www.modelmayhem.com/vivienh
,
http://www.modelmayhem.com/ada7
,
http://www.modelmayhem.com/katyapurple
,
http://www.modelmayhem.com/danibarker
,
http://www.modelmayhem.com/boula
,
http://www.modelmayhem.com/nataliepagnucco
,
http://www.modelmayhem.com/megfc
&
http://www.modelmayhem.com/caitlinalexander
Non Mayhem-Agency models
Giovanni- Mark Heyens , Jacqui , Beverly
Elite- Lacey Nelson